BICB Seminar - 27th October, 2021
Welcome to the registration page of the BICB Seminar to be held in Brisbane on 27th October, 2021. Three sessions will be livestreamed to the LiveStream Page and the recordings of the sessions will be available on the Videos Page after Thursday 28th October.
Please register here for the livestream.  You will receive an email reminder before the sessions start and also links to the recordings after the sessions.
All times mentioned on this page are Australian Eastern Standard Time (AEST; UTC+10:00)
Session 1  (1:15pm - 2:15pm)
Insolvencies – When Will the Dam Burst? Presentation

Michael Chesterman, Patrick Schweizer and Wayne Clark
Since July of last year, we have witnessed a period of rapid growth in domestic construction activity in Australia. This rapid growth has caused significant supply and demand issues within the Australian building & construction economy. For many builders, this period of high activity has become a 'profitless boom' that is causing a great deal of physical and emotional stress within the industry. We explore the questions; "Will these pressures lead to an increase in business failures?" "If so, when is this likely to start?"
Session 2  (2:15pm - 2:30pm)
BICB/Alares "Insolvency Risk Factor" Feature of the Court Search & Monitoring Tool – Presentation

Patrick Schweizer and Wayne Clark
Patrick Schweizer, Alares Systems Pty Ltd and Wayne Clark, BICB, will provide an overview and practical demonstration of the new Insolvency Risk Factors Predictive Tool feature of the Court Search and Monitoring tool, which will be available to all members through the BICB online system.
Session 3  (2:45pm - 3:50pm)
Preparing for the Predicted Wave to Come - Presentation


Nicholas Boyce
Since March 2020, we have witnessed a significant period of change in all aspects of life, but more particularly, we have seen unprecedented legislative changes and Government support to curb the impact of COVID-19 on businesses. The wave of insolvencies widely predicted has not yet hit so it is now more important than ever that businesses in the building industry are prepared for when it does.


Nicholas Boyce
(Senior Associate)
Results Legal
Nicholas has extensive experience acting on behalf of creditors in contractual and commercial disputes, defending unfair preference claims and disputes over personal property against liquidators. He acts on behalf of a range of business clients across industry segments including building and construction, trade credit, government, professional advisors, recruitment, and financial services.


Michael Chesterman (Director)
Helix Compliance
Michael spent a considerable amount of his career making key decisions and taking steps in response to compliance failures in the construction industry. He brings a unique work history to the compliance team at Helix after 22 years working for the QBCC in various senior and executive roles.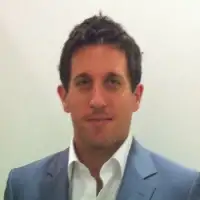 Patrick Schweizer
(Director)
Alares
Patrick has a strong background in technology, holding a Bachelor of Science, Mechanical Engineering from Stanford University. In 2017, Patrick co-founded Alares Systems, a technology platform that fills a critical gap in the data provided by the credit reporting agencies to deliver greater insights into financial and reputational risks relating to customers, suppliers, and other key stakeholders.


Wayne Clark
(Executive Director)
BICB
Wayne is the Executive Director of Building Industry Credit Bureau, appointed in August 2012. Wayne has spent a large period of his working life in the building and construction industry working in various management and consulting rolls. He is very familiar with the up's and downs of the industry having grown up in a family that was involved in the Building Industry for three decades.